Intertenancy Walls & Partitions - Soundproofing
Impel Interiors offer excellent options for acoustic-rated intertenancy wall systems for commercial buildings and offices throughout Greater Auckland.
A sound-rated partition or wall looks as smart as any other plasterboard wall, but will help increase privacy, and improve employee focus and overall productivity by reducing the level of noise distraction.
Sound Proofing Partition Walls
Businesses often ask us, "How can we soundproof our offices and meeting rooms?"
The answer is easy, give Impel Interiors a call and leave it to us.
An intertenancy barrier system, often designed to provide a separating wall between dwellings that are side-by-side such as town houses, is ideal for commercial businesses where soundproofing between rooms is required.
We have the design expertise and experience to create the perfect sound-rated walls for the workspaces within your business. We will ensure that your sound-rated walls enhance both the look and functionality of your office design, and meet all building code specifications.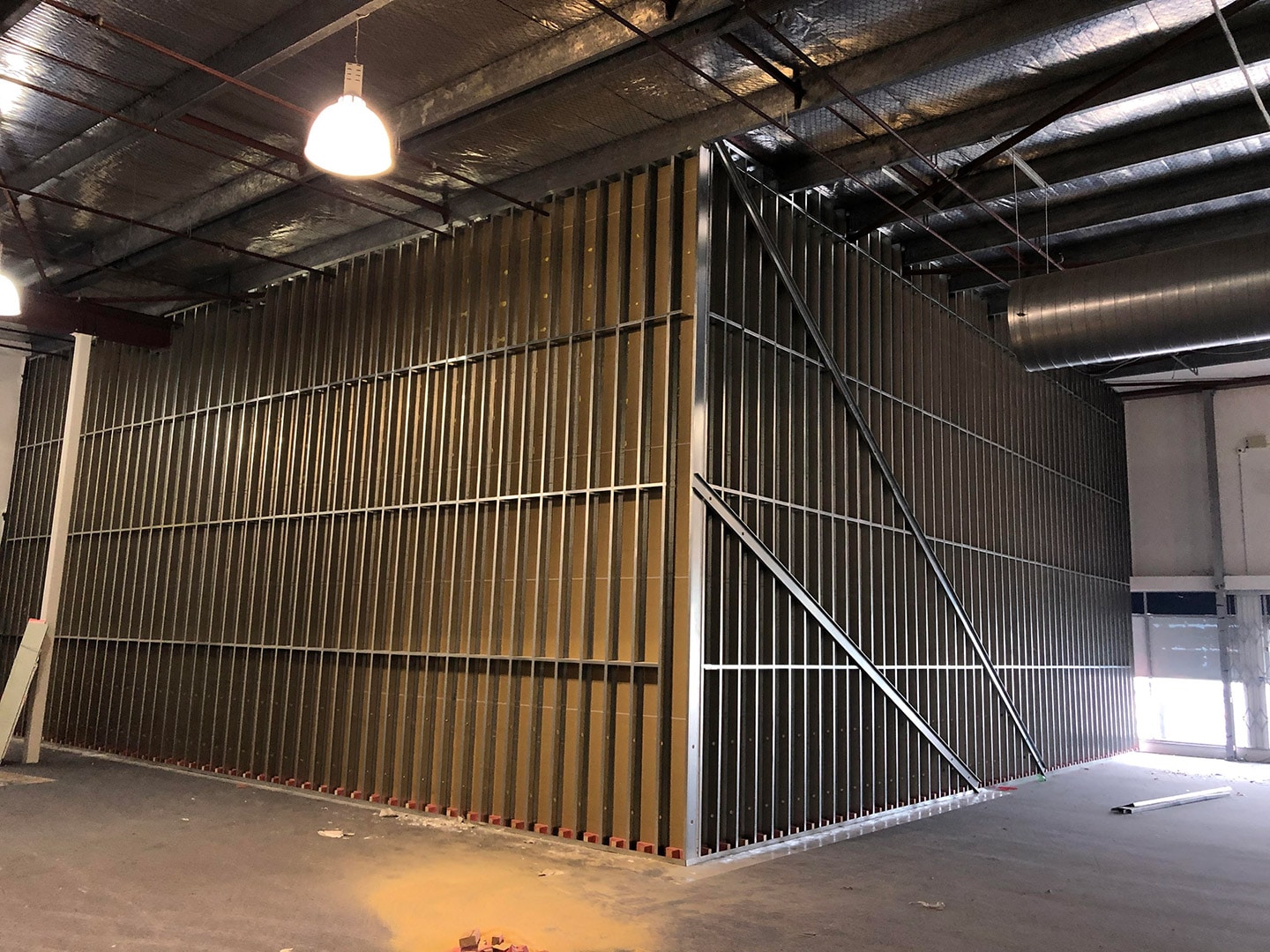 What Impel Can Offer Your Business Premises
We provide a full intertenancy wall design and installation service for commercial buildings, including:
Soundproof insulation and plasterboard walls, for acoustic protection between rooms and premises.
Full advice, design and installation service for plasterboard partitioning.
Removal of existing walls and reconfiguration of walls if required.
Plastering and painting for all commercial building plasterboard wall systems.