Aluminium Partition Design & Installation
Interior aluminium office partitioning within your business enables you to use space more effectively. Partitioning also creates a contemporary and stylish look that will present a professional appearance to your business.
Impel Interiors can design and install aluminium and glass partitions and room dividers in your workplace. Whether it's part of a complete office refurbishment or just a one-off job, we are the first-choice office partition contractors for revamping your office or commercial space.
Full Office Fit-Out Service
Our mission is to create modern and functional office spaces using high quality aluminium and glazed office partitions. Our company's success is based on our efficient personalised service, innovative design, and excellent craftmanship that ensures a great job every time.
We specialise in:
Aluminium partitions
Aluminium and glass partitions
Floor to ceiling office partitions
Office partitions to enable cable trunking for telephone & IT
Room dividers
Sliding and conventional doors
Ceilings and all ancillary office fit-out requirements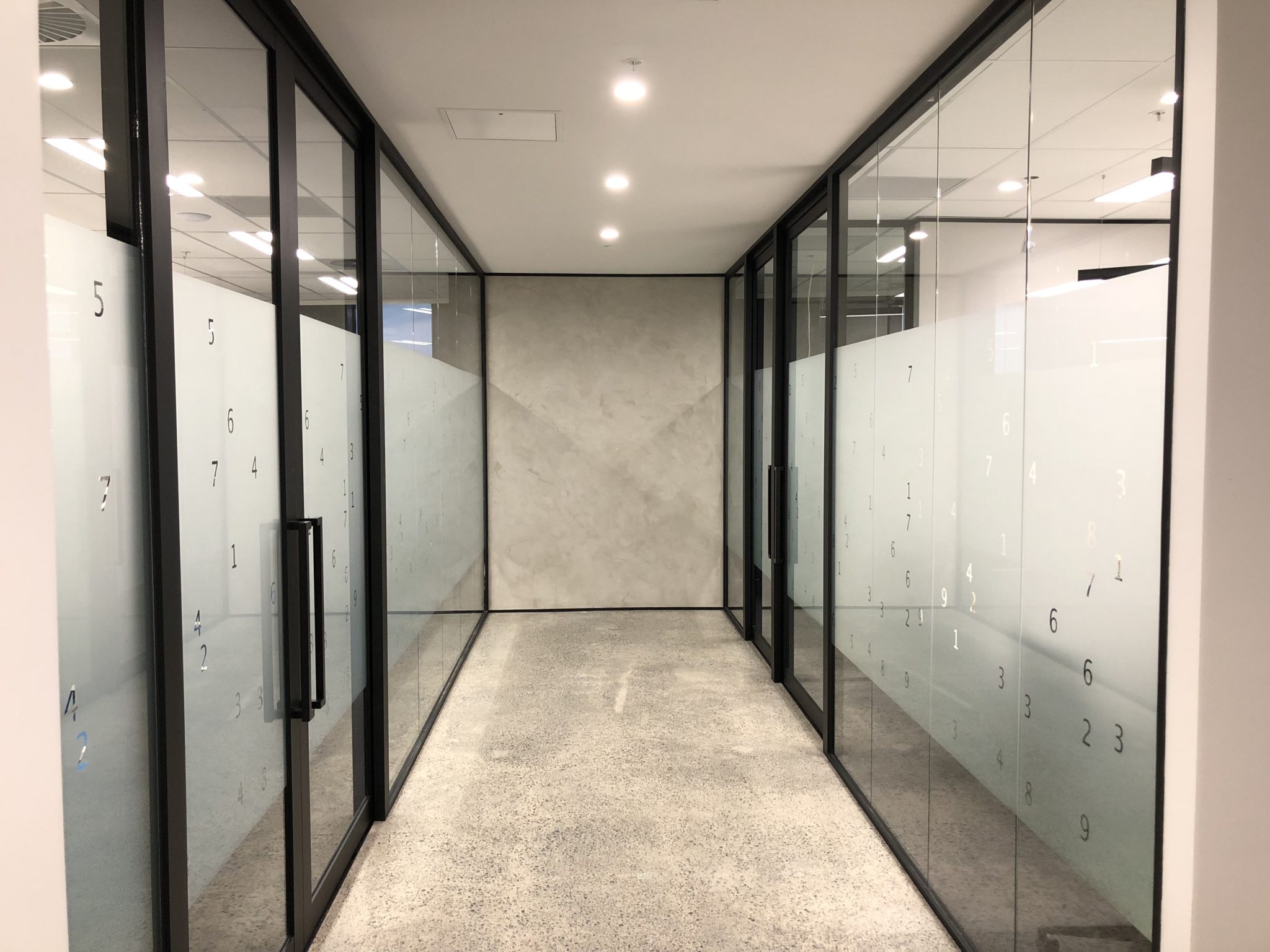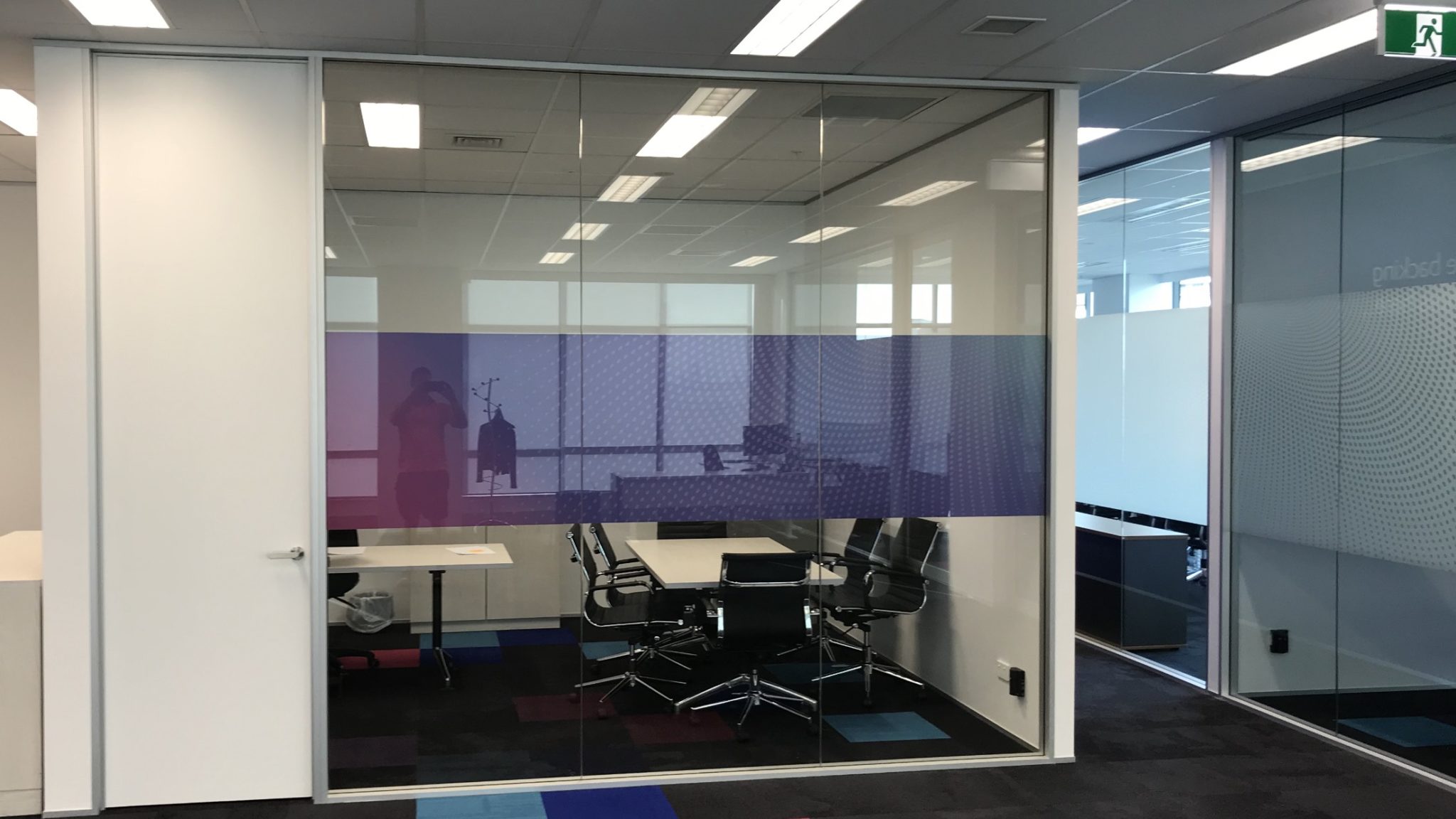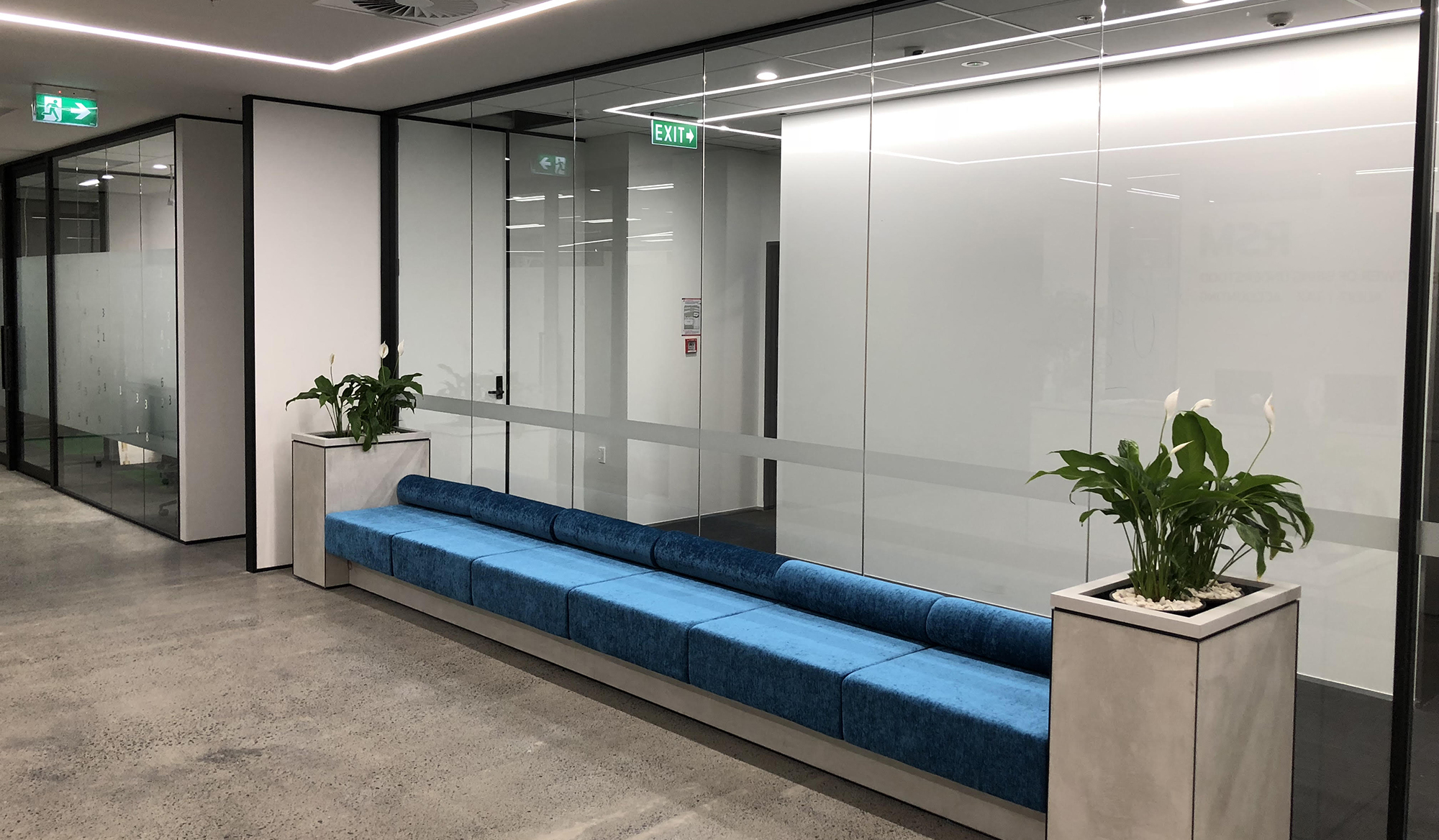 What are the Benefits of Aluminium and Glass Partitions in my Office?
In addition to providing your workplace with a facelift, these components offer a variety of other benefits:
Our glazed aluminium partitions give employees a degree of privacy without completely shutting them off from their colleagues. Your employees also get to enjoy the comfort and security of having their own workstations, yet still remain aware of what's going around them. This is thanks to the structured visibility that their glass surroundings provide.
Office partition systems offer an impressive level of noise control. They can be used to block out noise from certain areas of the office. This is handy if you're looking to conduct a small meeting in an otherwise open-plan environment. Or if you just want to get some work done in relative peace and quiet.
Glass office partitioning can also serve to separate a large pool of employees into distinct teams while maintaining an open plan environment. This provides structure to your office space which is useful to both employees and clients.
Glass and aluminium office partitions offer a sleek, modern look. Giving your office space an instant update in both style and structure.
Aluminium partitions are easily adaptable. This means they can be changed along with the configuration of the office as new people join the business and others leave. They can offer a long-lasting design solution that accommodates the changing needs of your company.